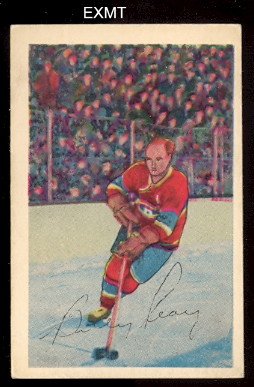 Collecting cards is an exciting journey for hobbyists and fans of the sport. Starting a collection can be overwhelming for first-timers, but when armed with knowledge, the experience becomes less daunting. Whether you are buying a sports card for fun or as an investment, this blog is here to help guide you.
What should you collect?
For aspiring collectors, you will quickly come to learn that there are countless trading cards.  Without discipline and commitment, a newbie collector may spend years gathering totally unrelated cards and end with a terrible collection.  If you want to build a well-structured collection, you must decide on a theme and stick to it.  You may be interested in having a complete set or collecting all cards produced during a player's career. You could even collect team cards, or collect cards based on your favorite team jersey or colors- The choice is yours. 
Understand value.
Many factors affect the value of trading cards. For instance, if you want to buy the best Kelloggs baseball cards, you might want to keep an eye out for superstars such as Roberto Clemente and Reggie Jackson.  Other things like the grade, rarity, and year of production will affect the card's value. Generally, vintage cards produced before the '80s are rarer and more expensive.  The grade of the card indicates the condition of the card. Third-party graders check for several criteria before they assign a grade to a card. As expected, high-grade cards will fetch more money in the market than low-grade cards
Hobby Vs investment.
Two things motivate collectors; passion and the prospect of financial gain. For this, we can categorize collectors as hobbyists and investors.  Hobbyists collect cards of their favorite teams and players because of nostalgia, love for the game, and sentimental attachments. 
Investors, on the other hand, collect cards to make profits. They either flip the cards after a short while or hold unto them as long-term investments.  Investors who flip cards trade based on player or team performance and increase in demand. Long-term investors collect cards on the premise that they will be much more valuable in the future.
Buying your first set.
Buy from reliable sources.
You need to buy cards from reliable sources (both digitally and physically), especially if you want to purchase single cards like rookie cards, inserts, and autographed cards. The prices of these cards can be very steep, and it is worth carrying out proper research before you purchase them.
Stick to your budget.
Before heading out to your local card store or visiting a website, you need to create a budget and stick to it. As we mentioned earlier, creating a card collection takes passion and more importantly, discipline.  Base your budget on your disposable income- you don't want to run into debt because of a good deal.  With online auction sites and a lack of negotiation skills, new buyers can easily overspend during their first few months of collecting cards. That is why it is vital to keep your emotions in check while buying sports memorabilia. 
Don't fall into the good-bargain trap.
As you become a more confident collector, you get more familiar with the sports card market space. You will be able to identify good deals. While it is great to get the best deals,  you should be careful not to fall prey to fraudulent vendors. "If a bargain sounds too good, it most likely is". For example, if the average price for your favorite 1952 Parkhurst hockey cards online is $1000, seeing the same set on a different website for $350 is more than likely to be a scam. You might get fake cards or poor grade cards with little value. 
Storage options.
You don't want to get home with your new set of cards and have no idea of how to store them properly. Collectors need to keep sports cards in pristine condition to extend their lifespan and preserve value. This entails keeping your cards away from light, heat, humidity, debris, and other contaminants. Luckily, there are several affordable storage items you can buy such as penny sleeves, top loaders, boxes, binder sheets, etc. If you are particularly keen on displaying your collection, you can invest in a display case or use a binder with your binder sheets.